Carnival fun time in Loutraki!
The carnival season is a unique opportunity for merrymaking, pranks, dancing and having fun, for young and old alike.  People dress up, go out, throw long, joyful and lively fiestas in clubs and cafes or in the streets and squares.
The Loutraki Carnival is firmly linked with the tradition of our region and every year a joyful and carefree celebration, with dancing and masquerades is held everywhere around the town, bringing color to daily routine. The exuberant events of this year's Carnival season reach a peak with the famous Parade led by the King of the Carnival along with a host of carnival floats, masqueraders and visitors joining the celebrations which build up to a joyful climax.
Come and experience the lively atmosphere from up close. Join the peak of the celebrations on Carnival Sunday, enjoying our Ash Monday package at Club Hotel Loutraki!
Executive Mountain View room  282€
Deluxe Sea View room  342€
The package includes:
Accommodation for two nights in a double room (room type of your choice)
Buffet breakfast in our well-known restaurant Deep Blue
Lenten buffet lunch on Ash Monday
Late check out until 16:00
Free parking facilities in the hotel, 910 locations
Free internet access in rooms and public areas
Free access to the indoor heated swimming pool, jacuzzi, sauna, hammam and gym to enjoy moments of relaxation at the Oasis Wellness Centre
Discover a unique rejuvenating spot at the Oasis Wellness Centre …
where you can enjoy a full range of services, specifically designed to offer the ultimate sense of rejuvenation and well-being.
Take advantage of the special offers:
20% discount on services such as facial and body treatments, manicure, pedicure etc. upon a pre-arranged appointment
20% discount on the hairdresser's services which operates under the supervision of the Aqua Spa
Spa treatment & hairdresser's appointments are subject to availability. Please call on:
+ 30 27440 60321 ή  aquaspa-casinoloutraki@parpasgroup.com
Address
48 Posidonos Str, 20300 Loutraki, Greece
Tel: +302744060300,
Fax: +302744060306
E-MAIL: info@clubhotelloutraki.gr
ΜΗΤΕ: 1247Κ015Α0006001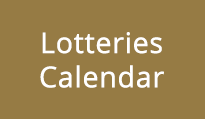 Responsible Gaming
Regulating Authority HGC. Entry to the Casino is permitted only for adults over 21 yrs old. Frequent participation in Gambling can expose participants to the risk of addiction and loss of property. Support Line: 210 9237777
It takes two…to dinner!


Poker Tournament in Loutraki every Wednesday